What is CareerProfessor?
The missing link between education and the world of work
It is a platform designed for students, recent graduates and alumni, customised to each university. It improves employability and enhances the connection between University and graduates. CareerProfessor is the missing link between education and the world of work.
You decide which add-ons suit your institution best.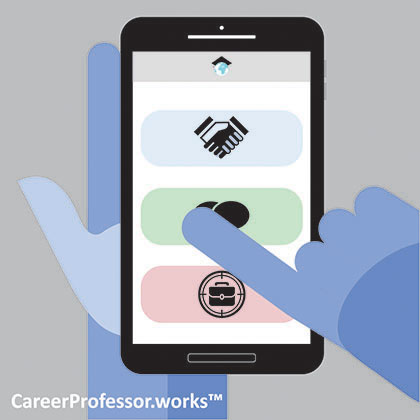 The core of CareerProfessor.works is a gamified global careers app. The CareerProfessor app is a fun and interactive game that provides information on how to job hunt, interact and do business in 40 countries. Students are rewarded with exclusive and detailed information on the country of their choice. Digital badges and a leader board complete the gamification process.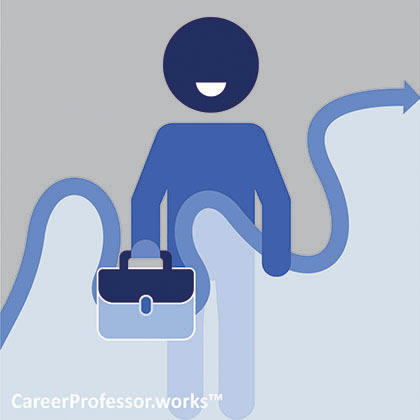 Add a tab with the most fundamental Careers Advice. Help students understand how to job search and what is required to get hired.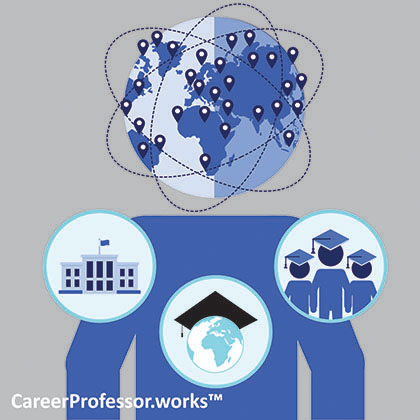 Enhance your Community. Include the messaging option, add a real-time world map and support peer-to-peer networking.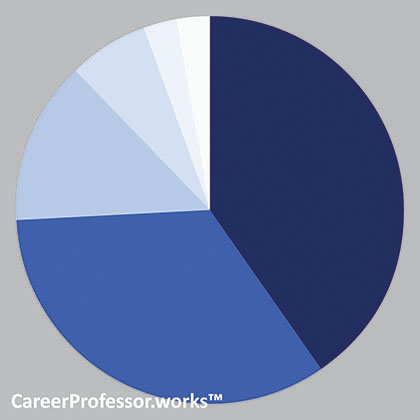 Decide to get the full Coverage. Add full reporting possibilities providing you with employability data on your graduates at your fingertips.
The Process
University
The University contacts us to acquire CareerProfessor for its students and alumni.
Invitation
The University invites its students and alumni to register with CareerProfessor.
Register
Students and alumni can then have access to all information on the website and play the app.
Already registered?
Login to go to your account.

Why?
It's quite common to hear terminology such as soft skills, employability, and cultural sensitivity, but how does job hunting work in practice? What do you need to understand about CV writing and application interviews to land a job at home or abroad? How can you ensure a graduate can make this transition and is equipped for the job market? This is where CareerProfessor comes in.
Keen to understand more? Have a look at this video.
Continue supporting student employability post COVID-19
With the CareerProfessor app you provide your students with a digital employability coach post COVID-19, with global questions on social interaction, doing business and job hunting. Have a look at our offers for Europe, Australia & North America.
Employability information for over 40 countries
CareerProfessor.works offers employability and career information for over 40 countries that will help students become winning applicants and succeed in their careers at home and abroad. Have a look at the list of the country profiles available here.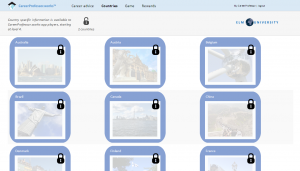 Students/Alumni
Haven't received an invitation from your university/college to join CareerProfessor yet?