Enhance your Community 
How about including a messaging option, adding a real-time world map and supporting peer-to-peer networking? Understanding where graduates go upon graduation is important for any Higher Education Institution. With this CareerProfessor add-on you can turn your alumni into your Brand Ambassadors.
Connect and engage with your alumni and create a peer-to-peer network.
For Universities
Have you ever wondered where most of your students go after graduation? How many international students followed a particular program through the years and where they are employed now? Well, we guess you do! And for this reason, we created a Community tab with a real-time world map, an option to message a specific group of students and alumni, but also an opportunity for a peer-to-peer network for everyone to share their stories and advice.
For Students
Curious to find out what your classmates are up to after graduation? Are you now successfully employed and looking to hire someone in your area who has finished the same program as you? Or did you experience difficulties in finding employment and want to share some advice with your peers? Then the Community Tab is exactly what you need! Join your alumni community and expand your networking possibilities.
Connect with peers and alumni across the globe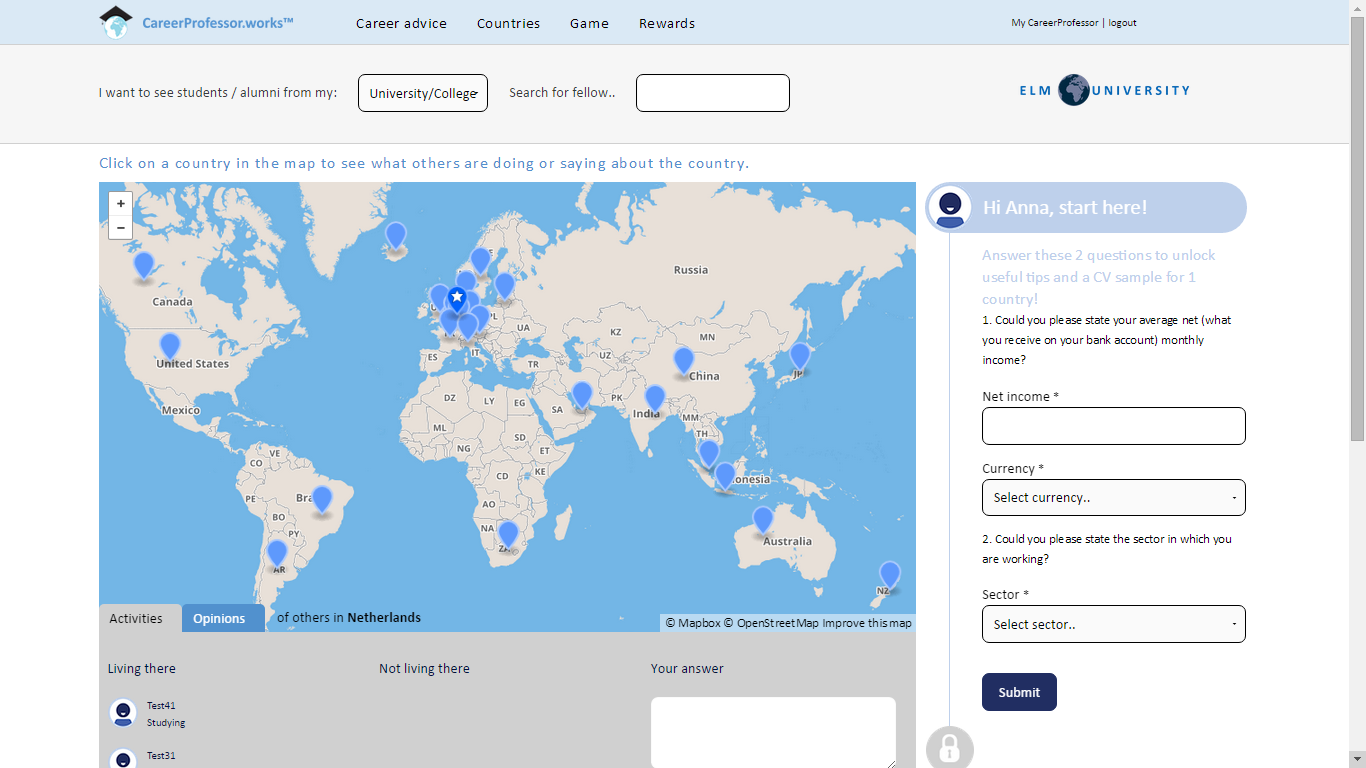 Ask questions & provide answers on careers & employability topics