What will CareerProfessor do for my institution?
It improves the employability of your students – CareerProfessor is the missing link between education and the world of work.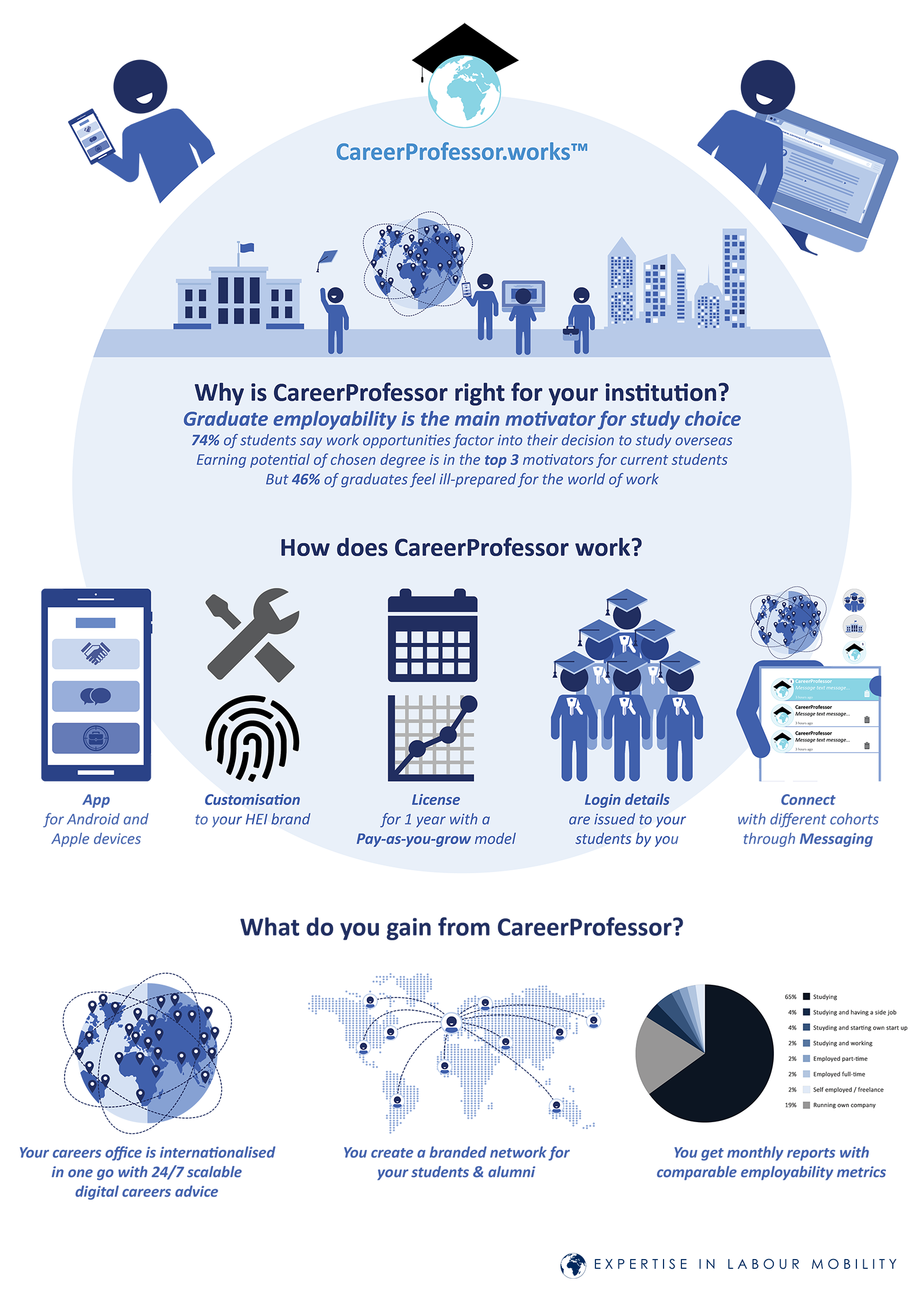 What CareerProfessor.works can do for Your institution
What does CareerProfessor do?
Educates and prepares students for employment.
Delivers careers advice enabling graduates to land their first job.
Creates a tailor-made, active alumni network.
Provides a strong connection between the university and its alumni.
Supports the ranking of a university based on the labour market readiness of their graduates.
CareerProfessor improves and monitors the employability of students and alumni.
It consists of a web-based application and an educational gaming app. Gamification is the new way of learning, speaking the language of your students.
With over 25 years of research and careers teaching expertise, CareerProfessor is the next level in careers advice.
CareerProfessor immediately reduces budget needs in the area of careers training. It provides a global job outlook for your graduates and turns your alumni into brand ambassadors. In analogy to citation indices that rank research achievements, CareerProfessor highlights the educational capacities of universities in preparing students for the world of work.

Contact us to discuss CareerProfessor possibilities and pricing options for your University/College.