Continue to support student employability post COVID-19
(Not in Europe? Then have a look at our offers for Australia & North America.)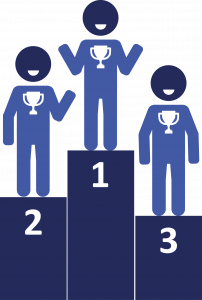 Current times are unsettling for students and raise many questions and concerns. Will COVID-19 impact my study progress? What happens to my study abroad plans? What will my future career prospects look like now? While there is ongoing uncertainty about what the employability-related future will bring, there are some knowns.
One of these is the need for students to continue to build global career skills. Enter CareerProfessor.works – an employability app that supports students to develop the intercultural skills employers will place even greater value on in a post-pandemic era.
Designed as a digital employability coach, the CareerProfessor app provides a platform for students to grow skills and knowledge that will enhance their appeal in an increasingly competitive and complex global job market. Adopting a fun gaming approach, CareerProfessor.works trains students through a series of global and market-specific questions on social interaction, doing business and job hunting.
What does the CareerProfessor.works app look like? If you'd like to experience the app and try out the game before offering it to your students, then click on the button below to request your personal demonstration access link:
Already convinced and want to provide your students with the opportunity to increase their employability whether studying at home, on-campus or abroad? Take advantage of our 2020 introductory offer detailed below and request a link for your students:
Our 2020/21 introductory offer in summary:
What: CareerProfessor.works app and leaderboard accessed through an institution-specific link.
Cost: 1.250 Euro || 1.150 GBP (ex VAT).
Number of students who can access the app via institution link: no limitation.
Duration: 3 months from sign-up.
Institutions that wish to continue their CareerProfessor.works subscription after the initial 3 months will receive a 10% discount on standard fees for Europe & the UK if registration completed within 3 months of the introductory period finishing.
To accept our introductory offer, request additional information or ask any questions please contact: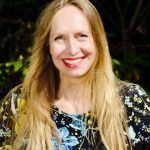 Nannette Ripmeester 
Founder of CareerProfessor & Director at Expertise in Labour Mobility
Director, Client Relations – i-graduate Europe & North America
n.ripmeester@labourmobility.com 
---
---
What else does CareerProfessor.works offer?
The full version of CareerProfessor.works consists of the CareerProfessor app and country-specific information for more than 40 countries. Job hunting advice, employability skills, salaries, strong sectors, CV tips and tricks, a sample resume and more are provided for each country profiled. Three additional modules – Careers Advice, Community Building and Reporting Options – are available to institutions seeking further support for their student employability strategy. Learn more about CareerProfessor.works and what it can do for your institution.
Contact Nannette to discuss which module or combination of modules may best support your institutional goals.