Support your students' employability
during COVID-19 times
These times are rather disturbing for your students: will COVID-19 impact their study progress; will it crash their study abroad plans; will it affect their future career prospects? There is a lot of uncertainty about what the employability-related future will bring. The employability app CareerProfessor.works trains exactly those intercultural skills that employers will be looking for in the post-pandemic era.
Despite the COVID-19 situation, students need to continue building their global career skills. With the CareerProfessor app you provide your students with a digital employability coach with global questions on social interaction, doing business and job hunting.
Interested in providing your students with access to a fun gaming app for building global mindsets? Contact us by filling the form on the right to request your link! The price has been reduced to only 1.250 Euro.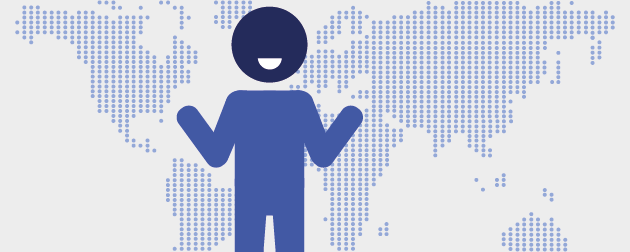 Our offer in summary:
What: CP app & leaderboard via a single sign-on link (created per HEI).
Cost: 1.250 Euro (ex VAT).
Number of students: no limitation.
Duration: Available until 1 September 2020 (for this reduced price).
Institutions that would like to continue this digital employability coach will receive an additional 10% discount (irrespective of the number of students, number of modules chosen and number of years), provided they register before 31 November 2020.
For questions and additional information please contact n.ripmeester@labourmobility.com.
---
---
More on CareerProfessor.works
Please note, this special C-19 version of CP doesn't grant access to the closed CareerProfessor website with careers advice and country profiles for over 40 countries detailing job hunting advice, employability skills, salaries, strong sectors, CV tips and tricks, a sample resume and much more! Also, the community platform, the peer-to-peer discussion forum and the reporting modules are not part of this special C-19 version. Find out what CareerProfessor.works can do for your institution: